Jurassic World: Dominion Dominates Fandom Wikis - The Loop
Play Sound
"IT'S TIME. YOU AND ME. RIGHT HERE. RIGHT NOW."
—Alex, Destroy the Godmodder 2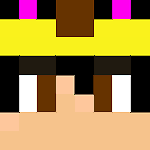 Alex, known for a long time as HIM, was a split personality of The_Idea_Modpack_Mod_Man created when a Trickster side of Modpack manifested through alchemy production. Pionoplayer took Modpack and beat him into the ground to stop his mass alchemy binges, and the resulting trauma caused Alex to manifest.
Alex was the malevolent split, using his powers to hijack Modpack's own alchemies and charges and summon himself to the field. Alex used Modpack's gift to TwinBuilder, Regnum Dei, and collaborated with Split to turn it into a war machine. Alex was one of the only players to ally with Split during his Shatter.
Eventually, Alex, Modpack, and another split known as Chaos engaged in a Shatter of their own. Alex survived when Modpack sacrificed himself to stop Chaos' last attack. Much later, Alex revived Modpack and erased himself from existence by confronting a shard of Modpack in his mind and resetting the mindscape with a Supermassive Black Hole.
His Pesterchum handle is passiveAlchemizer [PA] (993300).